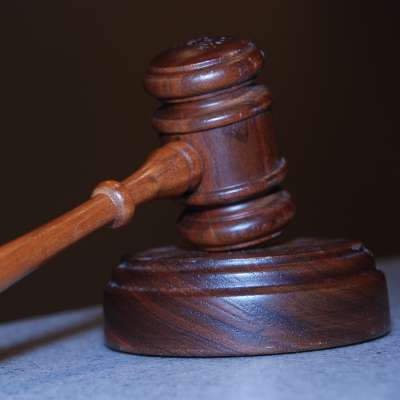 The Department of Justice is gearing up to appeal the AT&T-Time Warner megamerger, arguing on Monday that the district judge presiding over the case didn't understand that the combined company could harm competition and hike up prices for customers.
The DOJ released its written explanation of its plans to pursue an appeal this week in federal appeals court, stating that U.S. District Court Judge Richard Leon in his ruling ignored "mainstream economics."
Judge Leon this past June cleared AT&T's blockbuster $85.4 billion Time Warner Deal without any conditions. In response, the DOJ in July revealed its plan to appeal the decision, saying that the merger would stifle competition and allow the company to raise prices on its customers, as well as rival cable companies that buy Time Warner's content portfolio -- which include CNN, TNT and TBS – for their own TV services.
[Related: Further Telecom M&A Hinges On Outcome Of AT&T-Time Warner Deal, Partners Say]
The DOJ in its brief said that Judge Leon discarded "fundamental principles of economics and common sense" when he ruled in favor of AT&T and its planned acquisition of entertainment giant Time Warner on June 12. The Justice Department said that large corporations will attempt to maximize their profits and are able to impose higher costs on their customers.
The DOJ suggested during the first trial that AT&T should be required to sell off its satellite TV service business DirecTV or prevent the carrier from gaining Time Warner's Turner Broadcasting unit.
"Appeals aren't 'do-overs,'" AT&T general counsel David McAtee said in a statement following the filing of the DOJ's brief. "After a long trial, Judge Leon weighed the evidence and rendered a comprehensive 172-page decision that systematically exposed each of the many holes in the Government's case. There is nothing in DOJ's brief [from Monday] that should disturb that decision."
The DOJ in July also filed a formal request to have the contents of the trial's "bench conferences" revealed. These conversations, often between attorneys and judges, are sometimes placed under seal because of concerns around private information. Judge Leon issued an order on July 31 allowing all but 50 of the bench conference transcripts in the AT&T/DOJ case to be unsealed.
Dallas-based AT&T closed its acquisition of Time Warner on June 14, however, the DOJ had 60 days after the court's ruling to file an appeal by law.
Final briefs from both the Justice Department and AT&T are due in October before oral arguments are slated to begin. The side that loses in the appeals process will be able to ask the Supreme Court to take up the case. 
This case marks the first time in 40 years that the Justice Department challenged a vertical acquisition. The case at the time involved paper manufacturer Hammermill, which was ultimately lost by the Justice Department.