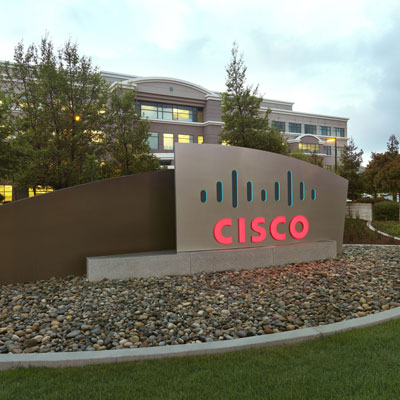 After years of leading Cisco's service provider business, Yvette Kanouff is leaving the networking giant only months after Cisco announced the sale of its Service Provider Video Software Solutions business.
Cisco told CRN that Jonathan Davidson, senior vice president and general manager of Cisco Service Provider Networking, will now lead the company's service provider business going forward.
"We appreciate Yvette's leadership of our Service Provider business over the past four years and wish her all the best as she begins a new chapter," said Cisco in an email to CRN. Cisco said there will be no updates or changes to its service provider business following Kanouff's departure.
[Related: Nutanix President, Hyper-Converged Pioneer Leaves For Rising Star ThoughtSpot]
For its recent third fiscal quarter 2018 earnings, Cisco reported a 4 percent drop year over year in its service provider business while posting positive gains in other market segments like enterprise, public sector and commercial.
"Routing declined largely with continued weakness in service provider," said Cisco CFO Kelly Kramer, during the company's third quarter earnings call in May. "I think the trends in both routing and service provider video, which is in the other bucket, have been consistent and we're not assuming any improvement in either of those. … We feel really good about the rest of the portfolio, actually. We see very good growth there, but those two trends are not improving."
In May, Cisco announced plans to sell its service provider video software business to private equity firm Permira for an undisclosed amount. The deal is set to close during Cisco's first fiscal quarter 2019.
One top executive from a solution provider who is a Cisco Gold partner said Cisco has been struggling to find a solid footing in the service provider market as telecommunications businesses seek cheaper, software-defined solutions over more costly hardware architectures.
"It's been a tough time for Cisco in the service provider space for sure over the past few years," the executive, who did not wish to be named, told CRN. "Service providers are spending their budgets in networking and data centers very differently than they were five years ago. … Cisco has been fighting hard to keep those customers happy, I think [their acquisition of] Viptela showed that. I just don't know how they're going to make their service provider business show positive gain over the next quarters."
Kanouff joined Cisco in 2014 as senior vice president and general manager of its Service Provider Video Software and Solutions group. In March 2016, Cisco consolidated all its service provider divisions under one umbrella to be led by Kanouff.
Kanouff said she's leaving Cisco to focus on making impacts "on boards and nurturing new industries and technologies," according to an internal memo from Kanouff sent to employees that was obtained by Light Reading.
Kanouff's replacement, Davidson, has nearly two decades worth of executive product management and development experience in networking. After a seven-year stint at Cisco rival Juniper Networks, Davidson rejoined Cisco in March 2017 as senior vice president and general manager of its Service Provider Networking organization. Prior to Juniper, Davidson spent nearly 15 years at Cisco in roles including director of Product Management.