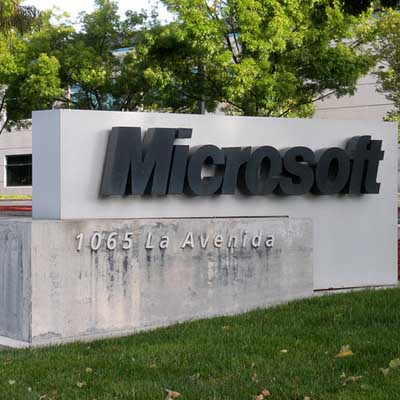 Microsoft: Leader
What it offers: Microsoft provides solutions to meet a variety of app development needs. Xamarin is a "staple" of Microsoft's offering for professional developers, and use of it has "increased significantly" since Microsoft acquired it in 2016, Gartner said. Meanwhile, a large number of enterprises use Microsoft's high-productivity tool, PowerApps. Meanwhile, back-end services have seen an expansion with the further advancement of the Azure Platform as a Service, which includes functionality tailored to mobile.
Strengths: Enterprise interest in Microsoft for mobile app development has grown "drastically" since the addition of Xamarin, and Microsoft is "investing heavily" in mobile app development tools, according to Gartner. Investments in Azure back-end services that focus on mobile development are also paying dividends. Customers expressed "above-average" overall satisfaction with Microsoft, compared to other Magic Quadrant vendors, Gartner said.
Cautions: Microsoft's licensing models "can be complex," with the company's mobile app development platform spanning "many different tools that are often licensed differently," Gartner said. Meanwhile, PowerApps "lacks tight integration" with Microsoft's own tools for professional developers, Gartner reported.